How are Paintings Packed?
Unframed paintings sent to you in Rolled format:
We deal in only producing the artwork by using the best of Canvas & best paints. Our concept is to provide art in affordable rates. The prices in the site are quoted keeping in mind the cost which would take for you to frame the Painting that you have bought. So once the painting is created & the painting is dried completely we follow the below method to preserve it safely & send it to you in the same format once you have bought it. 
Step 1: Painting is unwrapped from the painting board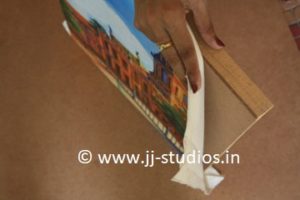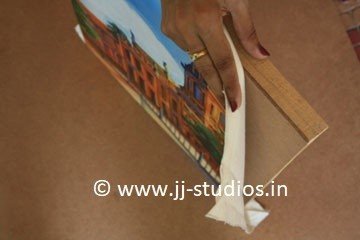 Step 2: Painting is rolled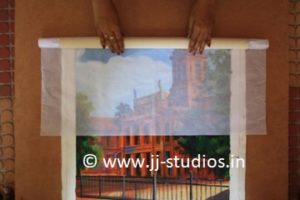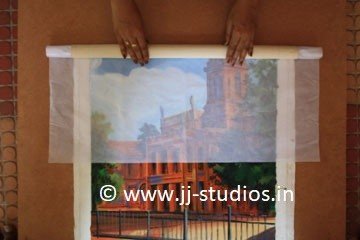 Step 3: Rolled painting is now being packed in specially made cylindrical tube & sent to you in the same format